Quenghof Tenne
Steyr, Oberösterreich, Österreich
Quenghof Tenne

MEETING IN A RELAXED ATMOSPHERE

The Quenghof was first mentioned as the "Fürstlich Lambergischer Meierhof" in 1298. The threshing floor is built on one of the four sides of the courtyard and offers an extraordinary ambience with its brick stone walls, wooden floor, imposing wooden roof truss and a room height of around seven metres.

Other equipment
Fixed stage (25 m²), 380 V connection
General price information
Rent per day € 1000,- excl. 20% VAT.

venue location - free technical equipment
Room details
Room details
Room name
Area
Parliament
Gala
Tenne
250

m²

230
160
Parliament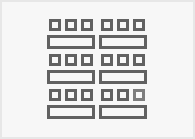 Gala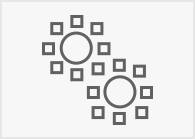 Location description
Car
from Linz A1 | Exit Enns-West 43km
from Vienna A1 | exit Haag 183km
from Salzburg A1 | exit Sattledt 138km
from Graz A9 | Exit St. Pankraz 190km
from Passau A3(Wels) + A1(Enns) 144km
from Munich via Salzburg 260km
Munich-Airport via Passau 296km

Train
from Salzburg via Linz
from Vienna via Linz or St. Valentin

Flight
Linz airport | Vienna | Munich

*For all participants of a meeting, conference or seminar in cooperation with BUSINESS CLASS STEYR we offer a taxi transfer from Blue Danube Airport Linz to Steyr and back to the airport: www.steyr-nationalpark.at/business-class-steyr/service/flughafen-transfer.html
Please get in touch for more information.