Stadtsaal
Steyr, Oberösterreich, Österreich
Ideal for Big Events


The Stadtsaal in Steyr is an ideal venue for larger events. It is optimally located, only a ten-minute walk from the Stadtplatz Square, has sufficient parking in the vicinity, yet little traffic.


Other equipment
Stage, podium, training board, lighting system, sound system, CD player, mini disc, cassette deck, projector, large screen, radio microphones, connection for television and radio reports and for video and simultaneous systems.
General price information
Prices (excluding 20% VAT) for the city hall
Rent up to 5 hours every additional hour daily flat rate city hall
€ 424,- € 85,- € 764,-

Prices (including 20% VAT) for the city hall including art nouveau rooms
Rent up to 5 hours every additional hour daily flat rate city hall
€ 547,- € 110,- € 986,-

venue location - free technical equipment
Room details
Room details
Room name
Area
Cinema
Parliament
Gala
Stadtsaal
520

m²

700
140
420
Cinema Parliament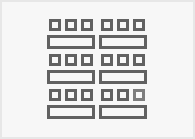 Gala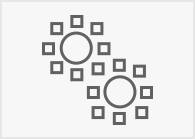 Location description
By car
from Linz A1 I Exit Enns West 43 km
from Vienna A1 I Exit Haag 183 km
from Salzburg A1 I Exit Sattledt 138 km
from Graz A9 I Exit St. Pankraz 190 km
from Passau A3(Wels) + A1(Enns West) 144 km
from Munich via Salzburg 260 km
Munich Airport via Passau 296 km

By Train
from Salzburg via Linz
from Vienna via Linz or St. Valentin

By plane
Airports I Linz I Wien I Munich

For all participants of a meeting, conference or seminar organized in cooperation with the BUSINESS CLASS STEYR® we offer a taxi transfer from and to the Linz Blue Danube Airport: https://www.steyr-nationalpark.at/business-class-steyr/service/flughafen-transfer.html

Please get in touch for more information.