TIC Steyr
Steyr, Oberösterreich, Österreich
TIC Steyr

We Set New Standards
Conferences, specialist seminars, lectures: The TIC Steyr is the ideal venue for your event and supports you with professional infrastructure and equipment.

Multipurpose event room on the ground floor, conference room with roof terrace, video conferences, in-house catering, sufficient parking spaces.

Other equipment
Equipment
Beamer, projection wall, blackout, laptop, pin board, flipchart, plasma screen, sound system, high table, copier, air conditioning

wireless Internet access
A free W-LAN connection for approx. 40 people is available in the event hall.
General price information
Event hall half day (up to 5 hours) all day (from 5 hours)
€ 90,- € 120,-

Conference room € 70,- € 100,-

Hall / Foyer € 40,- € 50,-

All prices are net plus 20% VAT, including standard cleaning and installation.
Coworking space:
Prices per workstation excl. VAT
per day € 20 ,-
per week € 40, -
per month € 160, -
The prices include: high-performance WiFi, printer, telephone connection, post box, open tea kitchen, bright lounge area, meeting room, toilet facility, cleaning, electricity, heating, air conditioning
Technical features
Beamer, projection wall, pin board, flipchart, laptop, dimming, air conditioning, plasma screen, sound system, moderation wall, standing table, copier, free WiFi connection for approx. 40 people

Multipoint video conference system: Multimedia video conference system for IP use, or up to 5 conference locations via ISDN. Datasolution box for image transmission to the conference participants. Costs: € 100 per hour / € 400 per 10 hours / € 700 per 20 hours
Room details
Room details
Room name
Area
Cinema
Parliament
U-shaped form
Foyer-Halle
120

m²

Konferenzzimmer
68

m²

14
Veranstaltungssaal
80

m²

60
20
Cinema Parliament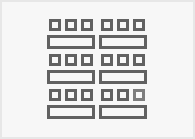 U-shaped form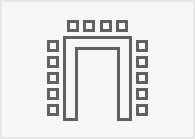 Location description
By car
from Linz A1 I Exit Enns West 43 km
from Vienna A1 I Exit Haag 183 km
from Salzburg A1 I Exit Sattledt 138 km
from Graz A9 I Exit St. Pankraz 190 km
from Passau A3(Wels) + A1(Enns West) 144 km
from Munich via Salzburg 260 km
Munich Airport via Passau 296 km

By Train
from Salzburg via Linz
from Vienna via Linz or St. Valentin

By plane
Airports I Linz I Wien I Munich

For all participants of a meeting, conference or seminar organized in cooperation with the BUSINESS CLASS STEYR® we offer a taxi transfer from and to the Linz Blue Danube Airport: https://www.steyr-nationalpark.at/business-class-steyr/service/flughafen-transfer.html

Please get in touch for more information.