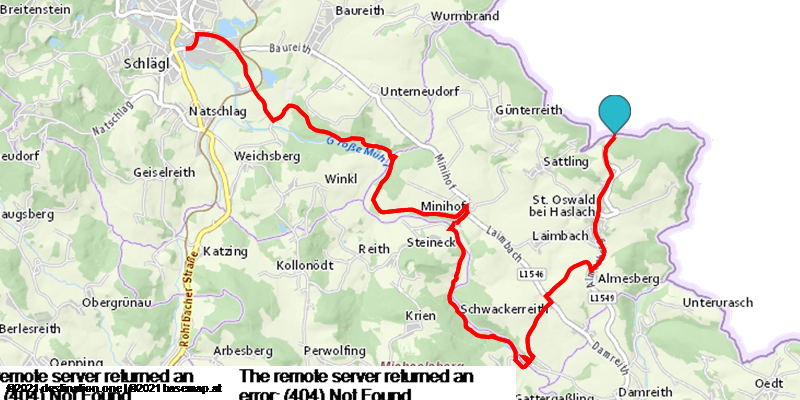 Special features
culturally interesting
Multi-day tour
Possible accommodation
Board possible
Tour and route information
Starting place: 4170 Sankt Oswald bei Haslach
Destination: 4160 Aigen-Schlägl
Length: 11,5 km
Altitude difference (uphill): 124m
Altitude difference (downhill): 319m
Lowest point: 511m
Highest point: 744m
Panoramic view:
Great panorama
Paths covering:
Asphalt
Gravel
Hiking trail
Section of the St. James's Path from St. Oswald to Aigen-Schlägl.
Crumlaw (Cesky Krumlov/CZ) – Passau: From Crumlaw via the Schlägl monastery, Rohrbach-Berg, Sarleinsbach, Neustift to Passau and Kufstein. Countless well-known pilgrimage churches along the way: St. Jacob's church in Rohrbach-Berg, Pfarrkirchen parish church.
Special maps, labeled with a scallop.
Get your hiking map for EUR 3,00 or the hiking diary for EUR 5,00

My recommendations