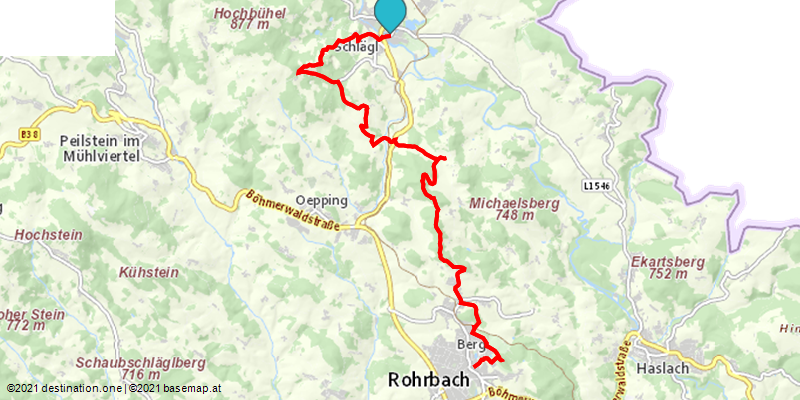 Special features
culturally interesting
Multi-day tour
Possible accommodation
Board possible
Tour and route information
Starting place: 4160 Aigen-Schlägl
Destination: 4150 Rohrbach-Berg
Length: 15 km
Altitude difference (uphill): 540m
Altitude difference (downhill): 478m
Lowest point: 539m
Highest point: 752m
Panoramic view:
Great panorama
Section of the St. James's Path from Aigen-Schlägl to Rohrbach-Berg.
Crumlaw (Cesky Krumlov/CZ) – Passau: From Crumlaw via the Schlägl monastery, Rohrbach-Berg, Sarleinsbach, Neustift to Passau and Kufstein. Countless well-known pilgrimage churches along the way: St. Jacob's church in Rohrbach-Berg, Pfarrkirchen parish church.
Special maps, labeled with a scallop.
For information on the legs of this long-distance hiking trail click here!

Along the trail
The jewel in Upper Austria .... Since 1218, members of the Premonstratensian Order have been living and working here at the foot of the Bohemian Forest. It was founded by St. Norbert of Xanten in...
My recommendations