Motor Hotel Rosenberger Ansfelden Süd
Ansfelden, Oberösterreich, Österreich
W-Lan

pets allowed

Non-smokers

---
Rosenberger Motor Hotel Ansfelden Süd offers all the benefits that travellers expect:

Maximum comfort, rooms in a peaceful environment, but still located right on the A1 West Motorway.
45 comfortable rooms with shower/WC, air conditioning, telephone, satellite TV, free Internet connection.

Single room
Prices
With breakfast: 68,00 € (per person/night)
Double room
Prices
With breakfast: 110,80 € (per person/night)
Multiple room
Prices
With breakfast: 140,80 € to 170,80 € (per person/night)
Number of rooms/beds, maximum occupancy
Number of rooms: 45
Number of beds: 92
Number of rooms per room type
Single room: 29
Doubleroom: 16
General equipment
Elevator
Wifi (free of charge)
Information
Number of seminar room/s: 8
Largest seminar room: 117m²
Largest seminar room: 180 Persons
Total internal floor space: 494m²
venue location - free technical equipment
Beamer
W-Lan
Whiteboard / flip chart / pinboard
Distance (in km)
Train station: 4 km
Airfield: 11 km
Exit: 0,5 km
Restaurant: 2 km
Shopping possibility: 3 km
Parking
Parking space: 50
Bus parking space: 10
Parking fees
Free of charge
Year-round operations
The conference and seminar operations have the same opening times.
Prices
Single room: From € 68,00 (per person/night)
Doubleroom: From € 55,40 (per person/night)
Austrian Convention Bureau
Convention Bureau OÖ (Upper Austria)
Pets allowed
Suitable for families
Room / apartment available for non-smokers
Completely suitable for wheelchairs. The object complies with the legally stipulated ÖNORM.
Room details
Room details
Room name
Area
Cinema
Parliament
U-shaped form
Cocktail
Anton Bruckner
70

m²

50
32
20
100
Anton Bruckner Saal
117

m²

140
64
32
180
Blaues Stüberl
59

m²

Franz Jonas
37

m²

40
18
10
35
Grünes Stüberl
40

m²

Karl Renner
43

m²

40
18
10
50
Karl Renner Saal
81

m²

90
42
40
90
Theodor Körner
47

m²

40
24
22
60
Cinema Parliament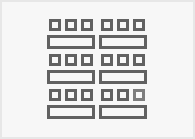 U-shaped form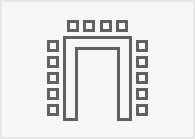 Cocktail Anton Bruckner
Location: Indoors
Extras
Air-conditioned
Daylight
Darkening
Technical equipment
Cd-player
Dvd-player
TV
Internet access
Phone
Other equipment
Break foyer with daylight Free of charge: Beamer & screen Subject to charge: Speaker's console, speakers, microphone, photocopier, telephone & fax
Anton Bruckner Saal
Location: Indoors
Extras
Air-conditioned
Daylight
Darkening
Technical equipment
Cd-player
Dvd-player
TV
Internet access
Phone
Other equipment
Break foyer with daylight Free of charge: Beamer & screen Subject to charge: Speaker's console, speakers, microphone, photocopier, telephone & fax
Blaues Stüberl
Location: Indoors
Extras Technical equipment
Cd-player
Dvd-player
TV
Internet access
Phone
Other equipment
Break foyer with daylight Free of charge: Beamer & screen Subject to charge: Speaker's console, speakers, microphone, photocopier, telephone & fax
Franz Jonas
Location: Indoors
Extras
Air-conditioned
Daylight
Darkening
Technical equipment
Cd-player
Dvd-player
TV
Internet access
Phone
Other equipment
Break foyer with daylight Free of charge: Beamer & screen Subject to charge: Speaker's console, speakers, microphone, photocopier, telephone & fax
Grünes Stüberl
Location: Indoors
Extras Technical equipment
Cd-player
Dvd-player
TV
Internet access
Phone
Other equipment
Break foyer with daylight Free of charge: Beamer & screen Subject to charge: Speaker's console, speakers, microphone, photocopier, telephone & fax
Karl Renner
Location: Indoors
Extras
Air-conditioned
Daylight
Darkening
Technical equipment
Cd-player
Dvd-player
TV
Internet access
Phone
Other equipment
Break foyer with daylight Free of charge: Beamer & screen Subject to charge: Speaker's console, speakers, microphone, photocopier, telephone & fax
Karl Renner Saal
Location: Indoors
Extras
Air-conditioned
Daylight
Darkening
Technical equipment
Cd-player
Dvd-player
TV
Internet access
Phone
Other equipment
Break foyer with daylight Free of charge: Beamer & screen Subject to charge: Speaker's console, speakers, microphone, photocopier, telephone & fax
Theodor Körner
Location: Indoors
Extras
Air-conditioned
Daylight
Darkening
Technical equipment
Cd-player
Dvd-player
TV
Internet access
Phone
Other equipment
Break foyer with daylight Free of charge: Beamer & screen Subject to charge: Speaker's console, speakers, microphone, photocopier, telephone & fax