Hotel Restaurant Faustschlössl
Feldkirchen an der Donau, Oberösterreich, Österreich
W-Lan

(Outdoor) swimming pool

pets allowed

Suitable for groups

Non-smokers

Private swimming spot

Bike charging station

---
According to legend, Goethe already appreciated the hospitality of the Faustschlössl. Our "Hotel - Restaurant" offers you magical holidays in the middle of nature. Enjoy the wonderful landscape, the romantic flair, the "devilish" good cuisine and the top location directly on the Danube.
The "Faustschlössl" is located directly on the Danube. The Danube Cycle Path, the Donausteig, the famous Danube Loop and the Danube Golf Club are in the immediate vicinity of the hotel. Small, fine and familiar, that is our romantic "Faustschlössl".
You can choose from 12 rooms (2 suites, 8 double rooms and 2 single rooms). All rooms are equipped with bath or shower, toilet, hairdryer, safe, desk, radio, telephone, satellite TV (Sony flat-screen TV) and some have a minibar. WiFi is free in the rooms. Our swimming pool (outdoor pool) in the arena is a welcome change for our guests in the summer months. A "Techno Gym" fitness station and magnetic field therapy (VITA LIFE) are available to you free of charge.
The state capital Linz, the trade fair city of Wels and the Linz / Hörsching airport are only 25 km away from our hotel-restaurant.
Number of rooms/beds, maximum occupancy
Number of rooms: 12
Number of beds: 25
number Persons (to): 25
Number of rooms per room type
Single room: 2
Doubleroom: 7
Multiple bedroom: 1
Junior suite: 2
Room information
Panoramic view
Connecting door
River view
Room amenity
Bathroom
Bathroom and seperate toilette
Tub
Balcony
Shower
hair dryer
Radio
Satelliten-TV
Terrace
TV
restrooms
W-Lan
Safe
General equipment
Lounge
Library / reading rooms
TV room
Garden
Grills / BBQ
Sunbathing area
Safe
Wifi (free of charge)
Bathing place
Reception
Toilet facility
Gastronomy
Coffee / coffee shop (Non-smoking area available)
Breakfast room (Non-smoking area available)
restaurant
Snack
Garden / Patio
Children
high chair
Cot / Crib
Diaper-changing pad
Sport and recreational facilities
Storeromm (not lockable)
Bicycle parking (lockable)
Bicycle parking (not lockable)
Ping-pong table
Drying room for sports equipment
Own fishing waters
Wellness facility
Infrared cabin
(Outdoor) swimming pool
Motorcycle
Lockable carport in the garage
Trailer court at the hotel
Dry room for clothing
Maintenance area with tools
Visor and Helmet Cleaner, lubricant and cleaning products
Washing area
Service
Laundry service
Money exchange
Baggage keepsafe
Baggage transport
Bike transport
Bike rental
Transfer (airport, train station, ...)
Laundry service
Wake-up call
Room service
Prices per person, per night
Single room: From € 70,00
Doubleroom: From € 60,00
Junior suite: From € 90,00
Multiple bedroom: From € 55,00
General price information
back in from 2 p.m. - check out by 11 a.m.
Surcharge for dog € 10 to 15 for final cleaning, depending on the length of stay
General price information All prices are per person and day including breakfast buffet. The city tax of € 2.00 per person per day will be charged extra.
SPECIAL PRICES FOR THE FOLLOWING STAY: From 7 days of vacation you will receive a 5% discount and from 14 days of vacation 10% discount on the room price. (Special prices only apply to CASH PAYMENT)

General terms and conditions for the hotel industry. www.hotelverband.at/down/AGBH_061115.pdf
Payment methods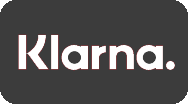 Klarna
Discounts (Age-related / Groups)
Groups
Discounts for tour operators / travel agents
Discounts (Memberships)
ARBÖ member

DONAU.Erlebnis Card

Ö1 member

ÖAMTC Member

ÖBB advantage card

OÖ Nachrichten (news)

Linz Card

Information
Largest seminar room: 50m²
venue location - free technical equipment
standard technology
TV
microphone
Half-board
Dinner
Breakfast
Breakfast buffet
Lunch
Elevation
250 m
Distance (in km)Accessibility / arrival
FROM THE EAST OF AUSTRIA: Vienna (Westautobahn A1) direction Linz, exit Linz, after the Voest bridge exit direction Rohrbach, at Ottensheim turn left to Aschach / Landshaag (approx. 25 km from Linz).
FROM WEST AUSTRIA: SALZBURG (Westautobahn A1) - SATTLEDT - WELS - EFERDING - ASCHACH / Landshaag (left bank) FROM PASSAU: Via the DONAU- (Nibelungen-) road from PASSAU - ENGELHARTSZELL - ASCHACH / Landshaag (left bank) or from SALZBURG (Westautobahn A1) - SATTLEDT - WELS - EFERDING - ASCHACH / Landshaag (left bank) VIENNA - LINZ - WELS - EFERDING - ASCHACH or PASSAU - WELS - EFERDING - ASCHACH - LINZ / HÖRSCHING Distance approx. 25 kilometers
Located on a river, top location directly on the Danube, in the countryside, golf course nearby (5 minutes by car)
ParkingE-service station / recharging station
Charging point for electric cars (free of charge)
Charging point for e-bikes (free of charge)
Number of stars according to the chamber of economy
3 Stars
Bett+Bike ADFC
Genussland Oberösterreich – Land of Flavours
Suitable for groups
Pets allowed
Suitable for teenagers
Suitable for seniors
Suitable for single travelers
Suitable for bus tour groups
smoke-free business
Suitable for families
Suitable for business travelers
Suitable for seminars
Suitable for friends
Suitable for couples
Suitable for children
Room / apartment available for non-smokers
Room for a contractor
Please get in touch for more information.
Contact
---
Hotel Restaurant Faustschlössl
Oberlandshaag 72
4101
Feldkirchen an der Donau
Phone
+43 7233 7402
mobile
+43 664 3257204
Fax machine
+43 7233 7402 - 40
E-Mail
faustschloessl@aon.at
Web
www.faustschloessl.at
http://www.faustschloessl.at

---
Contact person
Familie Zauner
Hotel Restaurant Faustschlössl
Oberlandshaag 72
4101 Feldkirchen an der Donau
Phone
+43 7233 7402
mobile
+43 664 3257204
Fax machine
+43 7233 7402 - 40
E-Mail
faustschloessl@aon.at
Web
www.faustschloessl.at
---
Legal contact information
Hotel Restaurant Faustschlössl
Familie Zauner
Oberlandshaag 72
AT-4101 Feldkirchen an der Donau
faustschloessl@aon.at
http://www.faustschloessl.at
UID: ATU 40441606
Vertretungsverhältnisse:
Faustschlössl Zauner OG
Oberland
---
---