Park Inn by Radisson Linz
Linz, Oberösterreich, Österreich
W-Lan

pets allowed

Suitable for groups

Non-smokers

Suitable for pushchairs

Bike charging station

---
The Park Inn by Radisson Linz is situated in the very heart of the city center. All rooms are equipped in a colorful, modern style and are daylight flooded. The Hotel features free WLAN, a fitness centre as well as 4 conference rooms.
Square-Cafe, Bar, Lounge, Restaurant. A place to feel comfortable and enjoy yourself. If you would like a quick coffee break, a satisfying lunch, a relaxing chill-out, a place to watch the game, to discover new wines or explore new culinary experiences - then you have found the right place!


Number of rooms/beds, maximum occupancy
Number of rooms: 175
Number of beds: 350
Number of rooms per room type
Doubleroom: 164
Junior suite: 11
Room suited for wheelchair users: 4
Room information
Air conditioning
Connecting door
handicapped accessible rooms
Room amenity
Bathroom
Tub
Shower
hair dryer
Internet access
Bathrobes for lend
Desk
TV
Water boiler
restrooms
W-Lan
Safe
Single room
Prices per person, per night
With breakfast: From 99,00 €
Prices per unit, per night
With breakfast: From 99,00 €
Double room
Prices per person, per night
With breakfast: From 59,50 €
Prices per unit, per night
With breakfast: From 119,00 €
General equipment
Internet corner
Elevator
Shoe cleaning machine
Wifi (free of charge)
Reception
Toilet facility
Gastronomy
Cash
Coffee / coffee shop
Breakfast room
restaurant
Garden / Patio
Catering
Service
Baggage keepsafe
Front office staffed around the clock
Laundry service
Wake-up call
Prices per unit, per night
Single room: From € 99,00
Doubleroom: From € 119,00
Information
Number of seminar room/s: 4
Largest seminar room: 171m²
Largest seminar room: 200 Persons
Total internal floor space: 377m²
Total indoor capacity: 515 Persons
venue location - free technical equipment
Beamer
W-Lan
microphone
Büehne
Whiteboard / flip chart / pinboard
Hybrid offer
Technical features
Headset, noticeboard, flipchart
Room details
Room details
Room name
Area
Cinema
Parliament
U-shaped form
Gala
Cocktail
Room height
Donau
57

m²

60
40
25
32
50
3

m

Inn
38

m²

35
16
16
16
30
3

m

Donau + Traun / Traun + Enns
114

m²

120
70
38
72
100
3

m

Donau + Traun + Enns
171

m²

200
100
50
96
150
3

m

Enns
57

m²

40
24
15
32
60
3

m

Traun
57

m²

60
40
25
32
50
3

m
Cinema Parliament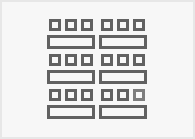 U-shaped form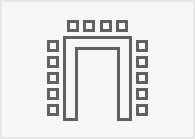 Gala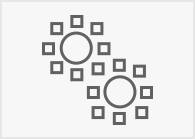 Cocktail Dinner
Breakfast
Breakfast for earlyrisers
Breakfast buffet
Lunch
Lunch buffet
Distance (in km)
Center: 0,2 km
Train station: 1,5 km
Airport: 15 km
Bus parking space: Near by
Bus station: 0,1 km
ParkingParking fees
€ 16 for 24 hours
E-service station / recharging station
Charging point for electric cars (fees apply)
Charging point for e-bikes (free of charge)
Number of stars according to the chamber of economy
4 Stars
Convention Bureau OÖ (Upper Austria)
Round Table Conference Hotels
Genussland Oberösterreich – Land of Flavours
Suitable for groups
Suitable for pushchairs
Pets allowed
Suitable for single travelers
Suitable for bus tour groups
Suitable for business travelers
Suitable for seminars
Suitable for friends
Room / apartment available for non-smokers
Completely suitable for wheelchairs. The object complies with the legally stipulated ÖNORM.
other information
Restaurant / coffee shop
Room