Stadtoase Kolping Hotel
Linz, Oberösterreich, Österreich
W-Lan

pets allowed

Suitable for groups

Non-smokers

---
We combine competence with warming charme!
A hotel right in the center of Linz. Where outside the life of the city pulsates, and inside the hearts beat just for you. More of a temporary home than a hotel. An accommodation where you do not just check in as a guest, but are also the center of attention as a person. You can expect new renovated, cosy rooms and the wonderful "Genuss Oasis" where a various buffet breakfast is served every day. Here, at the Stadtoase Kolping you feel completely at ease from the very first moment. Where you can sit back and relax, unwind, and simply enjoy the moment. And feel yourself recharge away from the hustle and bustle of everyday life. Just like in an oasis. An oasis of warmth and hospitality.

Number of rooms/beds, maximum occupancy
Number of rooms: 52
Number of beds: 106
Number of rooms per room type
Room amenity
Shower
cable TV
Minibar
TV
W-Lan
Single room
Prices per person, per night
With breakfast: From 75,00 €
Prices per unit, per night
With breakfast: From 75,00 €
information and service
Air-conditioned
Non-smokers
Double room
Prices per person, per night
With breakfast: From 47,50 €
Prices per unit, per night
With breakfast: From 95,00 €
Multiple room
Prices per unit, per night
With breakfast: From 119,00 €
General equipment
Chapel
Elevator
Safe
Shoe cleaning machine
Souvenir shop
Wifi (free of charge)
Gastronomy
Breakfast room (Non-smoking area available)
restaurant (Non-smoking area available)
Catering
Sport and recreational facilities
Bowling alley
Drying room for sports equipment
Service
Front office staffed around the clock
Laundry service
Wake-up call
Prices per unit, per night
Single room: From € 75,00
Doubleroom: From € 95,00
Multiple bedroom: From € 119,00
Discounts (Age-related / Groups)
Children
Student groups with school class
Groups
Information
Number of seminar room/s: 5
Largest seminar room: 315m²
Largest seminar room: 250 Persons
Total internal floor space: 400m²
venue location - free technical equipment
Beamer
W-Lan
TV
Videorecorder
microphone
Büehne
Whiteboard / flip chart / pinboard
Room details
Room details
Room name
Area
Cinema
Parliament
U-shaped form
Gala
Cocktail
rooms
Bozen
52

m²

25
16
16
20
1
Festsaal
315

m²

250
100
170
140
Frankfurt
32

m²

16
12
10
20
Freiburg
120

m²

80
45
56
60
80
Heviz
84

m²

50
30
35
50
56
Cinema Parliament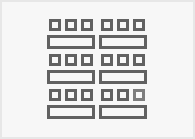 U-shaped form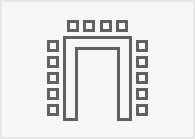 Gala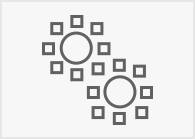 Cocktail Bozen
Location: Indoors
Extras
Self catering
Breakfast
Breakfast buffet
Lunch
Distance (in km)
Center: 0,1 km
Train station: 0,5 km
Airport: 12 km
Exit: 0,8 km
Bus parking space: 0,1 km
Bus station: 0,1 km
Boat mooring: 0,6 km
Parking
Garage-parking: 50
Bus parking space: 2
Parking fees
Parking fee 10 € per day
Number of stars according to the chamber of economy
3 Stars superior
Austrian Eco Award
Certified organic
Suitable for groups
Suitable for schools
Pets allowed
Suitable for single travelers
Suitable for allergy sufferers
Suitable for families
Suitable for business travelers
Suitable for seminars
Suitable for friends
Suitable for couples
Suitable for children
Room / apartment available for non-smokers
Please get in touch for more information.
other information
Toilet facility for disabled people
Toilet facility for disabled people in the restaurant area
Room
Lounge and seminar rooms