Hotel Schwarzer Bär
Linz, Oberösterreich, Österreich
W-Lan

pets allowed

Suitable for groups

Non-smokers

---
Since 1977 the hotel "Schwarzer Bär" is run by the family Nell and has since then turned from a simple hotel to an urban meeting place. "Tradition meets modern spirit" is and always has been our motto. Situated directly at the Herrenstrasse, the aperitivo bar invites guests to take a drink or eat breakfast, lunch and dinner. Head on up to the famous Rooftop7 bar for a night cap or to enjoy a succulent steak with an unparalleled view over Linz.

Number of rooms/beds, maximum occupancy
Number of rooms: 49
Number of beds: 80
Number of rooms per room type
Room amenity
Tub
Shower
Internet access
TV
W-Lan
General equipment
Elevator
Safe
Shoe cleaning machine
Wifi (free of charge)
Reception
Toilet facility
Gastronomy
Cash
Breakfast room (Non-smoking area available)
restaurant (Non-smoking area separated)
Snack
Catering
Children
high chair
Cot / Crib
Diaper-changing pad
Sport and recreational facilities
Bicycle parking (not lockable)
Service
Wake-up call
Room service
Prices per person, per night
Single room: From € 95,00
Doubleroom: From € 62,50
Information
Total internal floor space: 189m²
venue location - free technical equipment
Beamer
W-Lan
Whiteboard / flip chart / pinboard
seminar-/ venue location
Room details
Room details
Room name
Area
Cinema
Parliament
U-shaped form
214
65

m²

25
16
14
217
35

m²

16
10
10
218
35

m²

16
10
10
M10
24

m²

12
10
Pöstlingberg
18

m²

8
8
Promenade
12

m²

6
4
Cinema Parliament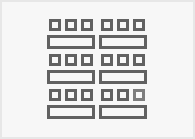 U-shaped form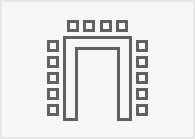 Number of stars according to the chamber of economy
4 Stars
Donausteig-Wirt
Genussland Oberösterreich – Land of Flavours
Suitable for groups
Pets allowed
Suitable for seniors
Suitable for single travelers
Suitable for allergy sufferers
Suitable for bus tour groups
Suitable for families
Suitable for business travelers
Suitable for couples
Suitable for children
Room / apartment available for non-smokers
Please get in touch for more information.
Contact
---
Hotel Schwarzer Bär
Herrenstraße 11
4020
Linz
Phone
+43 732 772477
Fax machine
+43 732 772477 - 47
E-Mail
baer@linz-hotel.at
Web
www.linz-hotel.at
http://www.linz-hotel.at

---
Contact person
Mr Michael Nell
---
Legal contact information
Hotel Schwarzer Bär Gmbh
Herrenstraße 11
AT-4020 Linz
---
---