arte Hotel Linz
Linz, Oberösterreich, Österreich
W-Lan

sauna

Suitable for groups

Non-smokers
---
Setting accents, creating space for art to live, immersing the guest in the city's cultural scene. This inspiration shapes the design of the arte Hotel Linz. Here, art falls out of its museum-like picture frame and becomes a living space. Contributions from Linz's cultural institutions, combined with the hotel's own flair, create a living space that impressively combines art, culture and homeliness. The arte Hotel Linz - different in an inspiring and stylish way.
Number of rooms/beds, maximum occupancy
Number of rooms per room type
Room suited for wheelchair users: 1
Room information
Air conditioning
handicapped accessible rooms
Standard Zimmer
The design of our comfortable standard rooms (20-22sqm) offer space to gain insight into well known art and the art culture specific to the city Linz. Architectural highlights and design elements accompany the guests in all rooms. Some rooms have a window between the bathroom and the bedroom, the other rooms have a traditional bathroom without a window.
Room amenities

artwork in all rooms
room themes individually matched to each floor
hardwood floors and furniture designed by Wenge
hypo-allergenic blankets and pillows on request
30 cm high spring mattresses
flat screen television
free WIFI
mini-bar
room safe
Size: 16m²
Rooms (total): 2
Prices per unit, per night
Without board: From 99,00 €
With breakfast: From 99,00 €
General equipment
Library / reading rooms
Elevator
Wifi (free of charge)
Other equipment
foyer, Conservatory
Gastronomy
Cash
Garden / Patio
Catering
Catering
exclusive catering by DoN Catering
Sport and recreational facilities
Bicycle parking (not lockable)
Other services
convention service
Prices per unit, per night
Single room: From € 99,00
Doubleroom: From € 99,00
General price information
Parking garage €16
Information
Number of seminar room/s: 2
Largest seminar room: 60m²
Largest seminar room: 35 Persons
Total internal floor space: 350m²
venue location - free technical equipment
Beamer
W-Lan
Whiteboard / flip chart / pinboard
Hybrid offer: large projection (beamer, screen)
stable internet (down: 250mbit / s; up: 25mbit / s)
Technical features
canvas, dimming
Room details
Room details
Room name
Area
Cinema
Parliament
U-shaped form
Room height
Roundtable 1
60

m²

50
22
22
2

m

Roundtable 2
42

m²

24
12
12
2

m
Cinema Parliament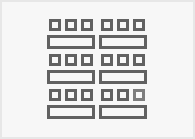 U-shaped form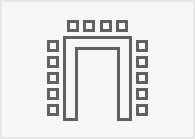 Room details
Room name
Area
Cinema
Parliament
U-shaped form
Gala
Cocktail
Room height
Barbereich
200

m²

100

m

Businessapartment
35

m²

4

m

Wintergarten
50

m²

35
16
20
3

m
Cinema Parliament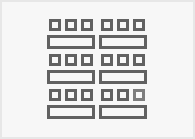 U-shaped form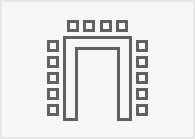 Gala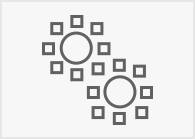 Cocktail Accessibility / arrival
You can find more information for your journey to Linz here: www.linztourismus.at/anreise
ParkingParking fees
15 € for 24 hours
Number of stars according to the chamber of economy
not specified
Suitable for groups
Suitable for single travelers
Suitable for bus tour groups
Suitable for families
Suitable for business travelers
Room / apartment available for non-smokers
Suitable for wheelchairs: Not all of the legally stipulated ÖNORM are complied with. In principle, this object is suitable for wheelchairs and no assistance is necessary.