Lachstatthof Seminar Centre of the BAUAkademie BWZ OÖ
Steyregg, Oberösterreich, Österreich
W-Lan

sauna

Suitable for groups

Non-smokers

---
The seminar and event centre surrounded by nature, but still only 5 minutes from Linz

Surrounded by nature, but still only 5 minutes away from downtown Linz, you will find the Lachstatthof, the seminar and event centre of the BAUAkademie OÖ-
11 modern seminar rooms offer you various options for putting on events for up to 200 people. Especially suitable for trainings, seminars, workshops, closed meetings and team building activities, but also for weddings, birthday parties or company celebrations, since we provide for the perfect set-up.
15 exclusive hotel rooms, as well as 115 beds in multi-bed rooms are available to you at our facilities.
We will pamper you with culinary treats in our restaurant with vaulted ceilings, in the "barn" and in our own wine cellar.
For relaxation and recreation, our wellness area with a sauna and steam room, bowling lanes, a squash court, a gym, an indoor climbing wall and a high rope course are at your disposal.

Number of rooms/beds, maximum occupancy
Number of rooms: 40
Number of beds: 143
Number of rooms per room type
Doubleroom: 15
Multiple bedroom: 25
Room amenity
Bathroom
Shower
Satelliten-TV
Desk
restrooms
W-Lan
General equipment
Lounge
TV room
Garden
Grills / BBQ
Wifi (free of charge)
Reception
Toilet facility
Other equipment
Pin board
Flip chart
Supplies for moderators
Gastronomy
Breakfast room
restaurant
Garden / Patio
Sport and recreational facilities
Pool Table
Bicycle parking (not lockable)
Bowling alley
Ping-pong table
Information
Number of seminar room/s: 11
Largest seminar room: 214m²
Largest seminar room: 180 Persons
Largest event hall: 214m²
Largest event hall: 180 Persons
Total internal floor space: 972m²
venue location - free technical equipment
Beamer
standard technology
W-Lan
TV
microphone
Full-board
Dinner
Breakfast
Lunch
Distance (in km)
Center: 11 km
Train station: 15 km
Airport: 25 km
Exit: 4 km
Bus parking space: Near by
Bus station: 0,5 km
Boat mooring: 10 km
Pool: 8 km
Lake: 4 km
Shopping possibility: 4 km
Ski lift: 20 km
Parking
Parking space: 150
Parking area for disabled: 10
Bus parking space: 2
Parking fees
free of charge
Prices per person, per night
Single room: From € 65,00
Doubleroom: From € 52,00
Multiple bedroom: From € 24,50
Convention Bureau OÖ (Upper Austria)
Suitable for groups
Suitable for schools
Suitable for business travelers
Suitable for seminars
Room / apartment available for non-smokers
Please get in touch for more information.
Room details
Room details
Room name
Area
Cinema
Parliament
U-shaped form
Seminarraum 1
106

m²

45
30
20
Seminarraum 10
120

m²

70
60
30
Seminarraum 11
50

m²

30
24
16
Seminarraum 2
115

m²

50
36
20
Seminarraum 3
107

m²

70
36
28
Seminarraum 3+4
214

m²

160
70
50
Seminarraum 4
107

m²

70
36
28
Seminarraum 5
57

m²

30
24
14
Seminarraum 6
45

m²

25
18
12
Seminarraum 7
60

m²

40
32
14
Seminarraum 8
60

m²

40
32
14
Seminarraum 9
60

m²

40
32
14
Cinema Parliament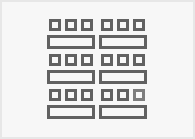 U-shaped form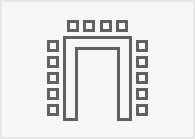 Seminarraum 1
Extras
Air-conditioned
Daylight
Darkening
Seminarraum 2
Extras
Air-conditioned
Daylight
Darkening
Seminarraum 3
Extras
Air-conditioned
Daylight
Darkening
Seminarraum 3+4
Extras
Air-conditioned
Daylight
Darkening
Seminarraum 4
Extras
Air-conditioned
Daylight
Darkening
Room details
Room details

| Room name | Cocktail |
| --- | --- |
| Foyer | 100 |
Cocktail Contact
---
Lachstatthof Seminar Centre of the BAUAkademie BWZ OÖ
Lachstatt 41
4221
Steyregg
Phone
+43 732 245928 - 20
E-Mail
office@lachstatthof.at
Web
www.lachstatthof.at
http://www.lachstatthof.at

---
Contact person
Mr Christian Dorner
---
Legal contact information
Lachstatthof - Veranstaltungszentrum der BAUAkademie BWZ OÖ
Lachstatt 41
AT-4221 Steyregg
office@lachstatthof.at
http://www.lachstatthof.at
---
---