Museum Angerlehner
Thalheim bei Wels, Oberösterreich, Österreich
Suitable for groups

Non-smokers

---
Museum for contemporary art with a focus on painting dating from 1950 onwards. The multifunctional museum hall has enough room for cultural events and corporate events.
Suitable for groups
Suitable for single travelers
Suitable for families
Suitable for business travelers
Room / apartment available for non-smokers
Please get in touch for more information.
Room details
Room details
Room name
Area
Cinema
Parliament
Ausstellungshalle
1200

m²

600
400
Grafikraum
160

m²

100
Kunstvermittlung
80

m²

40
35
Salon
130

m²

80
60
Cinema Parliament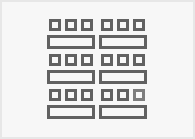 Ausstellungshalle
Technical equipment
Grafikraum
Technical equipment
Kunstvermittlung
Technical equipment