Schlossgalerie Lamberg
Steyr, Oberösterreich, Österreich
Art in Ancient Style!

The name "Stirapurhc" was first mentioned in a document around 980. Of the original fortress only the mighty tower has been preserved. From here, in the 11th century, the Otakars reigned their realm "Mark" at the Steyr River (today's Styria). In 1727 the entire fortress was destroyed by fire and rebuilt by the Lamberg Counts as an imposing baroque castle. Lamberg Castle Library, sandstone figures and fountain in the inner courtyard.


General price information
Daily flat rate or for multi-day events € 411 per day and floor Prices excl. 20% VAT.



Information
Number of seminar room/s: 2
venue location - free technical equipment
Room details
Room details

| Room name | Gala | Cocktail |
| --- | --- | --- |
| Mittlere Etage | 80 | 200 |
Gala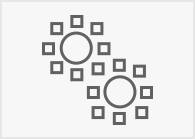 Cocktail Location description
By car
from Linz A1 I Exit Enns West 43 km
from Vienna A1 I Exit Haag 183 km
from Salzburg A1 I Exit Sattledt 138 km
from Graz A9 I Exit St. Pankraz 190 km
from Passau A3(Wels) + A1(Enns West) 144 km
from Munich via Salzburg 260 km
Munich Airport via Passau 296 km

By Train
from Salzburg via Linz
from Vienna via Linz or St. Valentin

By plane
Airports I Linz I Wien I Munich

For all participants of a meeting, conference or seminar organized in cooperation with the BUSINESS CLASS STEYR® we offer a taxi transfer from and to the Linz Blue Danube Airport: https://www.steyr-nationalpark.at/business-class-steyr/service/flughafen-transfer.html

Please get in touch for more information.