Lamberg Castle Event Location
Steyr, Oberösterreich, Österreich
The Castle for Events!

The Lamberg Castle, towering on an elevated rock right above the confluence of the Steyr and Enns Rivers, characterizes Steyr's townscape even today. The Austrian Federal Forests, responsible for the upkeep of the castle, renovated the historic stables over the past years with a great love to detail. They are now fitted with the most modern amenities as well as state-of-the-art technical equipment. For the first time in the castle's more than 1,000-year history, exclusive rooms of the ensemble are today available for innovative events and private celebrations.

Fürstensalon
Four columns characterize the almost square-shaped 90m2 "Fürstensalon", which, using different seating arrangements, can be turned from a small ballroom into a café or even seminar room.

Lambergsaal
Here, a hundred years ago, you would still see horses at the watering troughs. Today, an impressive cross vault spans an area of more than 170m2. Indirect lighting imparts a warm glow to the ceiling, creating a cosy ambience despite the spaciousness of the room .

General price information
venue location - free technical equipment
Room details
Room details
Room name
Area
Cinema
Parliament
Gala
Cocktail
Fürstensalon
90

m²

60
20
60
60
Lambergsaal
170

m²

100
40
140
140
Cinema Parliament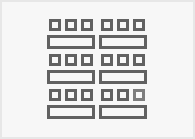 Gala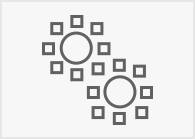 Cocktail Location description
By car
from Linz A1 I Exit Enns West 43 km
from Vienna A1 I Exit Haag 183 km
from Salzburg A1 I Exit Sattledt 138 km
from Graz A9 I Exit St. Pankraz 190 km
from Passau A3(Wels) + A1(Enns West) 144 km
from Munich via Salzburg 260 km
Munich Airport via Passau 296 km

By Train
from Salzburg via Linz
from Vienna via Linz or St. Valentin

By plane
Airports I Linz I Wien I Munich

For all participants of a meeting, conference or seminar organized in cooperation with the BUSINESS CLASS STEYR® we offer a taxi transfer from and to the Linz Blue Danube Airport: https://www.steyr-nationalpark.at/business-class-steyr/service/flughafen-transfer.html

Business Class Steyr
Business Class Member
Please get in touch for more information.