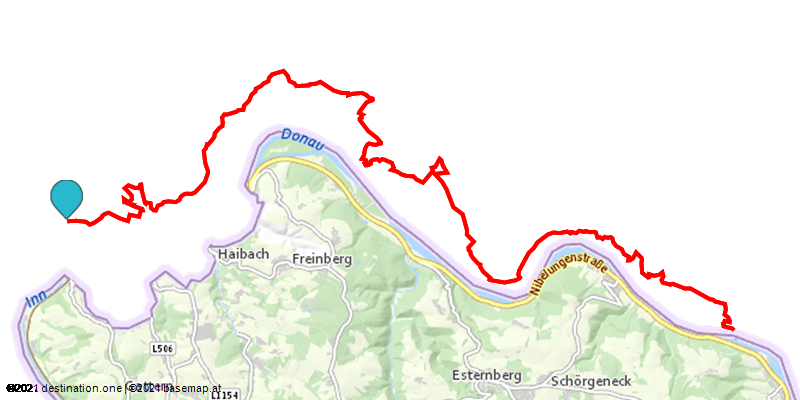 Donausteig Stage 1_N01 Passau - Obernzell "Through the Bavarian valley into the Danube Valley"
Special features
culturally interesting
Multi-day tour
Board possible
Tour and route information
Starting place: 94032 Passau
Destination: 94130 Obernzell
Path number: Etappe 1_N01
Length: 27 km
Altitude difference (uphill): 1045m
Altitude difference (downhill): 1055m
Lowest point: 290m
Highest point: 521m
Panoramic view:
Great panorama
Along the trail
Direction information: Departure

Direction information: right

Direction information: Destination

Archaeological excavations in Mitterkirchen gave reason to establish a reconstructed Prehistoric Celtic Village of the Hallstatt Era. . By reconstructing homes, diverse workshops and artifacts with...
Wanderweg
Starting place: Passau
Metres of altitude: 1045m