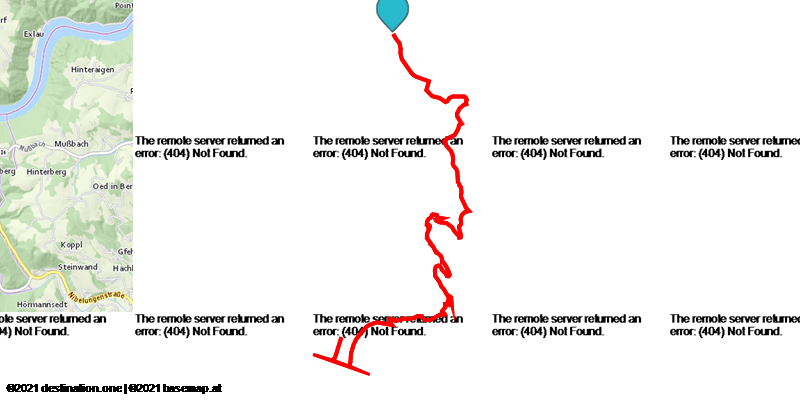 Donausteig Stage 1_N05 St. Martin - Aschach: "Through the romantic Pesenbachtal"
Special features
Multi-day tour
Board possible
Tour and route information
Starting place: 4113 Sankt Martin im Mühlkreis
Destination: 4082 Aschach an der Donau
Length: 12,7 km
Altitude difference (uphill): 308m
Altitude difference (downhill): 584m
Lowest point: 268m
Highest point: 546m
Paths covering:
Asphalt
Gravel
Hiking trail
Along the trail
Bad Mühllacken has been a popular spa since the 16th century. This spa hotel was opened around 50 years ago, and it has been reopened after a complete renovation in 1998. The guests appreciate...
As most streams of the Mühlviertel, the Persenbach confluences ravine-like with the Danube. It can be seen as the heart of the nature protection area Pesenbachtal. NEW: Hiking experience WEGE ZUR...
River miles: 2160.5-16 to 2160.4 +2 Shore: the right bank System: pipe pontoon Harbour regulations: 2 boats (max. width 32 m) Boarding height: 1,55 m Infrastructure: on request from WGD • Direct...
Direction information: Departure

Direction information: left

Direction information: Destination

Wanderweg
Starting place: Sankt Martin im Mühlkreis