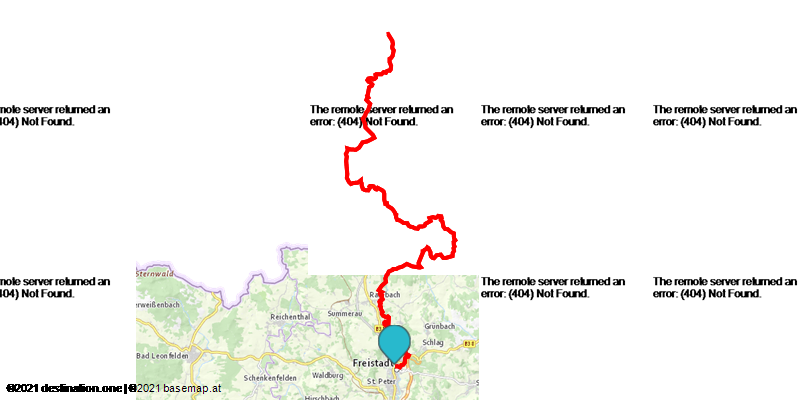 The trade on the river
Special features
culturally interesting
Multi-day tour
Pets allowed
suitable for families
Suitable for groups
Tour and route information
Starting place: 4240 Freistadt
Destination: 38451 Kaplice
Length: 49,1 km
Altitude difference (uphill): 754m
Altitude difference (downhill): 777m
Lowest point: 535m
Highest point: 849m
Panoramic view:
Some Views
The cross-dividend trail "trade on the river" is located on the Austrian side in three comfortable hiking stages.


Through the romantic leads Feldaisttal the 90 km long hiking trail from Pregarten over the medieval city Freistadt, where an array of culinary delights lure. After a lunch and a guided tour, the history and culture, travel in natural jewel Thurytal with the revitalized 2. Thuryhammer where a blacksmith demonstration by appointment can be experienced, continue to Rainbach. From there, the eco energy community Windhaag in Freistadt can be visited through the Paßberger-Trail.

Next, the route via the border crossing point Southern Bohemia. Along the Maltsch the Sanctuary of Maria Schnee (Sv Kamen) and the resort Rychnov nad Malsi is reached soon. By Maltschtal the Rourte into the Czech Kaplice, which offers the conclusion of the walk. Along the walking route, you can visit many cultural monuments and use other hiking trails.

Wanderweg
Starting place: Freistadt